My Christmas List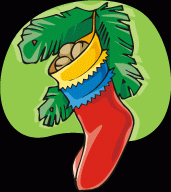 Please . . .
Apple iPod Nano 4G (any color) *Double the storage of my other lost ipod*
Arrested Development Seasons 1-3 on DVD
Black Boots and brown boots
Mario Galaxy for the Wii
Guitar Hero or Rockband for the Wii
Subway giftcard (for serious)
Gas card
Anything from Anne Taylor Loft
Season 1 of Nip Tuck or Lost. Or Season 2 of The Riches
A coat with working zipper
Ear warmer headband
One of the cool hats I have links to Below (I really like them, don't make fun)
A bluetooth for my phone
A Toolbox (mine is missing all kinds of stuff)
A stepping stool so i can change my lightbulbs. (My kitchen light burnt out like 3 weeks ago)
Riddex Plus
Some links. Doesn't have to be these exact things, just ideas.
iPod Nano 4g
Arrested Development
Black Boots.
Anne Taylor
Hat 1
Hat 2
Hat 3
Brown Boots
More boots
Casual Boots
RIDDEX PLUS!